Welcome and hullo, Stranger! Inside, you'll find the information about CORALINE!
However, we're terribly sorry to inform you that some parts are still under heavy and active construction. If you have free time and are willing, please do help out!
We are currently editing over 100 articles and 284 images and you can help!
Portuguese language version of this Wikia now available here!
About Us
Coraline Wiki
, founded in 2009 by
Phounsavanh
, is a collaborative website about CORALINE. The wiki format allows anyone to create or edit any article, so editors can all work together to create the site. However, we're sorry to inform you that
Coraline Wiki
is in dire need of editing. Currently,
Kristin
is helping the wiki during the times she can. Please do help out! Coraline Wiki needs more care and love.
About the Coraline (film)
Coraline is a wonderful modern day fairy tale about a young girl who has been forced to move to the countryside with her two rather neglectful yet eccentric parents. Directed by Henry Selick and based on a book by legendary comic scribe Neil Gaiman, Coraline is oozing with Tim Burton wackiness in this rather dark fairy tale like the Grimm Brothers.
Book Synopsis
When Coraline steps through a door to find another house strangely familiar to her own (only better), things seem marvelous. But there's another mother there and another father, and they want her to stay and be their little girl. They want to change her and never let her go. Coraline will have to fight with all her wits and courage if she is to save herself to her ordinary life.
Coraline (film)
Coraline Jones
moves with her mother and father from her comfortable life in
Pontiac, Michigan
to the
Pink Palace
, a dilapidated three-bedroom apartment building in
Ashland, Oregon
, which is also occupied by retired actresses Misses
Spink
and
Forcible
, and odd Russian acrobat
Mr. Bobinsky
. With her parents perpetually working on a gardening catalog and paying little attention to her, Coraline feels neglected and decides to explore their new home, befriending
Wybie Lovat
, the grandson of the apartment's
landlady
. While exploring, Coraline finds a small door sealed off by a brick wall. That night, Coraline is awakened by a mouse and follows it to the small door where she discovers a long, dark corridor in the brick wall's place. Coraline goes through it and finds herself in the Other World, a fantastical parallel version of the Pink Palace inhabited by doppelgangers of her parents called the
Other Mother
and
Other Father
, who have black buttons for eyes. These beings prove to be warmer and more attentive than Coraline's real parents, particularly the Other Mother, who does everything she can to impress Coraline. Coraline decides to stay the night at the Other World, but when she wakes the next morning, she finds herself in her old world.
Despite warnings of danger from her neighbors, Coraline continues to go to the Other World at night to escape from the doldrums of her real life and is entertained by button-eyed "Other" versions of her neighbors, including a mute Other Wybie, who guides her through the Other World. During her third visit, Coraline encounters a black cat from her own world that has the ability to talk in the Other World, and also warns Coraline of danger. She disregards the warnings until the Other Mother invites her to live in the Other World forever if she sews buttons over her eyes. When Coraline demands to return home, the Other Mother angrily reveals her true form as a monstrous witch and traps Coraline in a small room behind a mirror where she meets the ghosts of three children who had lost their eyes and souls to the Other Mother. With the help of the Other Wybie, Coraline escapes to her own world, but finds that her parents have been kidnapped by the Other Mother.
Armed with a seeing stone provided by the real Spink and Forcible, Coraline returns to the Other World and challenges the Other Mother to a game to find her missing parents and the eyes of the ghost children in the Other World, agreeing to stay in the Other World if she loses. Coraline uses her seeing stone to find the ghosts' eyes and outwits the twisted inhabitants of the Other World guarding them, and later finds her parents trapped in a snow globe. Knowing that the Other Mother will never let her leave even if she wins, Coraline tricks the Other Mother into opening the door to the real world and escapes through it, closing the door on the Other Mother's hand and severing it. Coraline finds her parents safe with no memory of what had happened, and the ghost children at peace but not after they warn her that the Other Mother will still try to get the key from her. To keep the Other Mother from returning, Coraline intends to drop the key to the door between her world and the Other World down a water well near her house, but the Other Mother's severed hand enters Coraline's world and tries to drag Coraline back to the Other World. Wybie arrives and destroys the hand, and he and Coraline drop its remains and the key down the well. With her parents done with their work and able to spend time with their daughter, Coraline holds a garden party with her family and neighbors, content with her new life.
Read the Main Article here!
Acclaims for Coraline (novella)
"Not since NARNIA has the simple act of opening a door unlocked such a fantastic journey. And not since Alice tumbled down the rabbit hole has that journey been so splendidly strange and frightening. Walk through the door and you'll believe in love, magic, and the power of good over evil." — USA Today
"Inventive, scary, thrilling, and finally affirmative." — Washington Post Book World
"This book tells a fascinating and disturbing story that frightened me nearly to death." — Lemony Snicket
"This is a marvelously strange and scary book." — Philip Pullman
"This book will send a shiver down your spine, out through your shoes, and into a taxi to the airport. It has the delicate horror of the finest fairy tales, and it is a masterpiece." — Terry Pratchett
"I think this book will nudge ALICE IN WONDERLAND out of its niche at last. It is the most splendidly original, weird, and frightening book I have read, and yet full of things children will love." — Diana Wynne Jones
"A deliciously scary book. The magical elements are surprising and new, and the evil that she has to fight is disturbing in ways that matter." — Orson Scott Card
Did you know?
CORALINE has also been made into a stage musical, produced by MCC Theater in New York, with music and lyrics by Stephin Merritt of The Magnetic Fields.
The CORALINE shoot lasted over 18 months, following 2 years of pre-production.
At one hour and forty minutes long, Coraline (film) is the longest stop-motion film to date and also the first stop-motion animated feature to be shot entirely in 3-D.
Affiliated Wikis
Links
WARNING
Vandalism Alert: Several dozen pages have been added to the wiki by an anonymous contributor, all promoting a Coraline fanfiction called "The Door Reopens".  This wiki editor would like to suggest that the editors move these pages to the newly-created Fanon Wiki, and delete them from this canon wiki.  — Tobu Ishi, 17:54, 12 January 2010
Casts
Help
Poll
Who is your favorite character?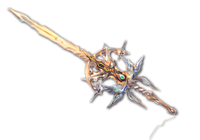 Fantasy Literature
Go to these sites for info or for help with your own wiki!
A Court of Thorns and Roses • A Song of Ice and Fire • Beyonders • The Black Company • The Brotherband Chronicles - Ranger's Apprentice - Royal Ranger • Coraline • The Dark Tower • Deltora Quest • The Demon Cycle • Discworld • The Dresden Files • The Edge Chronicles • Fablehaven • The First Law • Grishaverse • His Dark Materials • Inheritance Cycle • The Kingkiller Chronicle • The Land of Stories • The Magicians • Malazan Book of the Fallen • Mistborn • The Nevernight Chronicle • Pern • Shades of Magic • Shannara • The Spiderwick Chronicles • The Stormlight Archive • Sword of Truth • Throne of Glass • Wheel of Time
Want your community included? See how!